Note:
Product Price: RM118.90
Delivery Fees to WM is RM10.00
Delivery Fees to EM is RM19.90
Product Features:
Husk'sWare dining items are made from RICE HUSKS, bio-degradable, natural, healthy and no toxin!
Husk'sWare products bring rice husks, an agriculture waste, back to life by turning them into trendy biodegradable products.
It is certified by international analytical organizations from TUV (Germany), SGS (Switzerland), BOKEN (Japan) and CTI (China).
It is:
Eco-friendly

No Plastic

No Metal

BPA Free

Can take temperature up to 120OC

Biodegradable and

Durable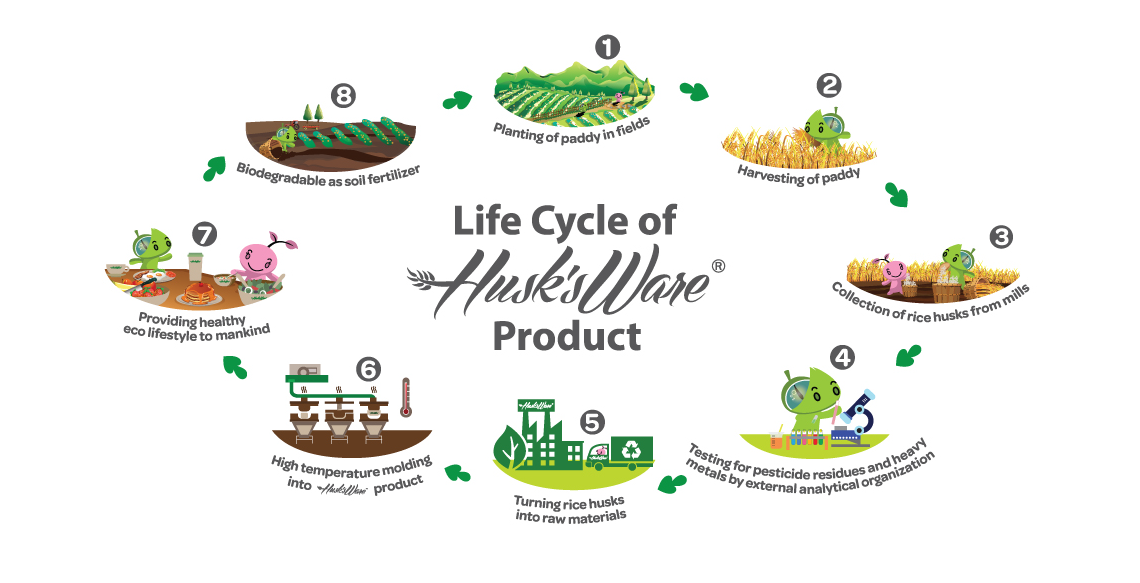 Husk Kid's Set comes with:
1) Bowl x 1 (Size: 19 x 17 x 6.5cm)
2) Plate x 1 (Size: 18.5 x 15.5 x 5.3 cm - approximately 500ml)
3) Partition Plate x 1 (Size: 24.8 x 19.5 x 3.8cm)
4) Cup x 1 ( Size: 9 x 9cm - approximately 300ml)
5) Silicon Sleeve x 1
6) Spoon x 1
7) Fork x 1