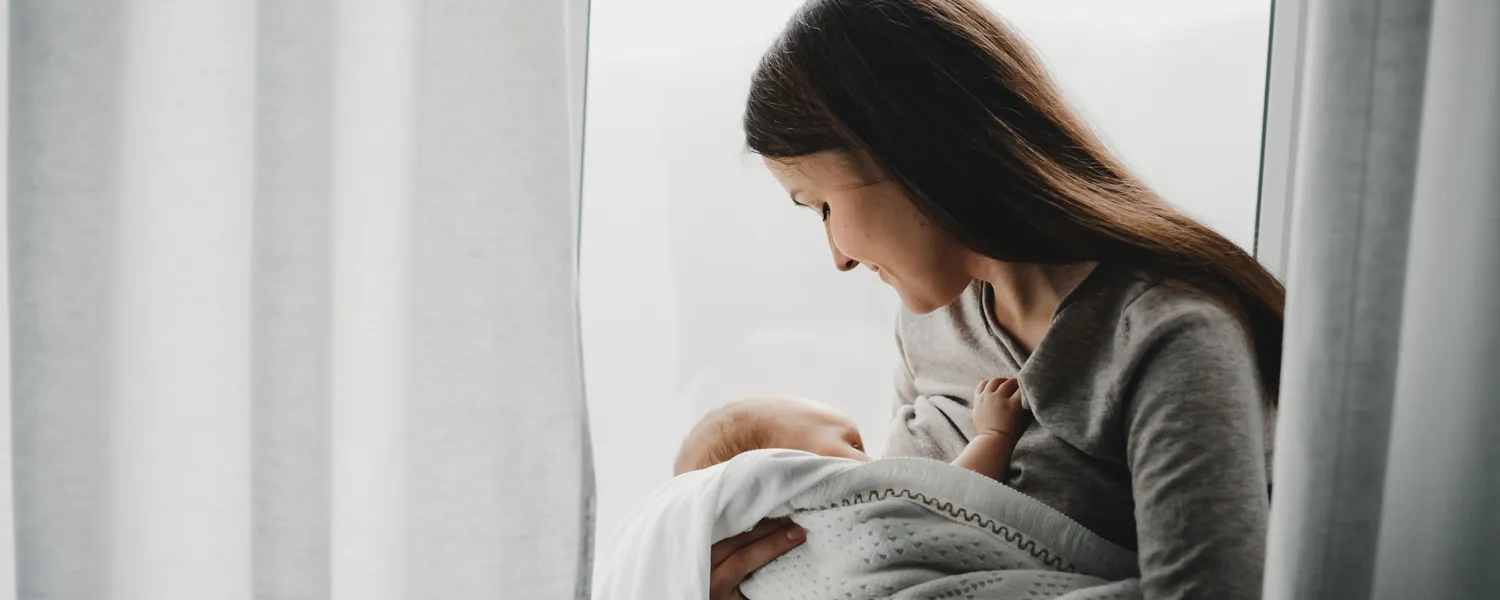 Once you have started your breastfeeding journey, it is important for you to know how to safely store your expressed breast milk, even if it is just one bottle! There are some general guidelines for storing breast milk because the quality of the breast milk can be affected by temperature, cleanliness of the environment and ways to thaw your breast milk.

Before You Pump Or Storing Your Breast Milk:
Always make sure the following are clean before you start expressing your breast milk:
Wash your hands with soap and water

Breast pump kit such as tubing, funnel, diaphragm and other accessories are clean

Storage bottles are clean before used
Guideline On Storage of Breast Milk After Expressing:
After 30 minutes of pumping at home or office, it is very crucial for you to ensure that the breast milk is well kept. Otherwise, all the hard work is wasted, and your baby will miss the breast milk when needed. According to the Center of Disease Control and Prevention, the following is the reference for the storage of breastmilk.
Storage Location and Temperatures

Type of Breast Milk




Countertop
77°F (25°C) or colder
(room temperature)

Refrigerator
40°F (4°C)

Freezer
0°F (-18°C) or colder

Freshly Expressed or Pumped




Up to 4 hours

Up to 4 days

Within 6 months is best

Up to 12 months is acceptable

Thawed, Previously Frozen




1-2 hours

Up to 1 day

Never refreeze breast milk after it has been thawed

Leftover From a Feeding (baby did not finish the bottle)




Use within 2 hours after the baby is finished feeding
Content source: Division of Nutrition, Physical Activity, and Obesity, National Center for Chronic Disease Prevention and Health Promotion, May 2019
The date and time are importantly for you to track the breast milk. You must record the date on the storage bag or storage bottle once it is expressed. Always thaw the oldest breast milk first. Follow the rule of first in first out.

To ensure the quality of the breast milk is not affected when you open and close the refrigerator or freezer on daily basis, you shall not place your breast milk at the door of the refrigerator / freezer.

You are advised to store and freeze your breast milk in a smaller amount of 2-4 ounces or any amount that is needed for your baby for one feeding only. This is to avoid that your baby could not finished the breast milk and wasted. Always remember that you can thaw more breast milk for your baby if it is not enough. On the other hand, any leftover from the feeding must finished within 2 hours or you have to discard the leftover.
Where To Store The Breast Milk:
You have a choice of storing your breast milk in the storage bottle or storage bag. For the storage bottle, you must ensure it is safe and non-toxic, i.e. BPA free and made of 100% food grade polypropylene (PP) for safe & longer storage. If you are using storage bag for breast milk storage, you must ensure you purchased the storage bag with double zipper top to prevent leakage, BPA free and heat-sealed sides to prevent splitting. For extra protection, you may also place all storage bags in a hard plastic food storage bag or container with a tightly sealed lid.You may even want to put all the individual breast milk storage bag that expressed in the same month into the big bag or container for easier organizing and sorting. However, all the breast milk storage bag is for single use only. Do not reuse the storage bag once the milk is thaw.
How To Thaw The Breast Milk:
You must always thaw the oldest breast milk first. Follow the rule of first in first out.

If you stored your breast milk in a freezer, you have 2 options. You may thaw the frozen milk in the refrigerator first or place the storage bottle straight in a bowl of warm water.

If you stored your breast milk in a refrigerator, you may place the storage bottle in a bowl of warm water and prepare for feeding once it is warm.

You shall never thaw or heat breast milk in a microwave because microwaving can affect the quality of the breast milk. In addition, the heat may burn the baby's mouth.

Once the milk is thaw, we shall not refreeze the milk. All the leftover thaw milk shall be consumed within 2 hours in the room temperature or discard.


In short, it is important for us to put down the date and time for expressed milk. Store them in a BPA free storage bottle or bag. Track the number of days of storing according to the location and temperature of storing. Always follow the first in first out ruling for thawing the breast milk and do not refreeze the left-over milk. Carefully storing and thawing the breast mill will protect the quality of the milk for the health of the baby.
Here at Motherly Love, we offer storage bag and storage bottles which are safe and non-toxic, BPA free. Browse through our collection today!
Happy Breastfeeding!
References:
1. "Proper Storage and Preparation of Breast Milk" Centers for Diseases Control and Prevention, 6 May 2019
https://www.cdc.gov/breastfeeding/recommendations/handling_breastmilk.htm
2. Mayo Clinic Staff "Breast Milk Storage: Do's and Don'ts" Mayo Clinic, 6 April 2018
https://www.mayoclinic.org/healthy-lifestyle/infant-and-toddler-health/in-depth/breast-milk-storage/art-20046350
3. "Breast Milk Storage Guidelines: How To Store Breast Milk Safely" Ameda
https://www.ameda.com/milk-101-article/how-to-store-breast-milk-safely/