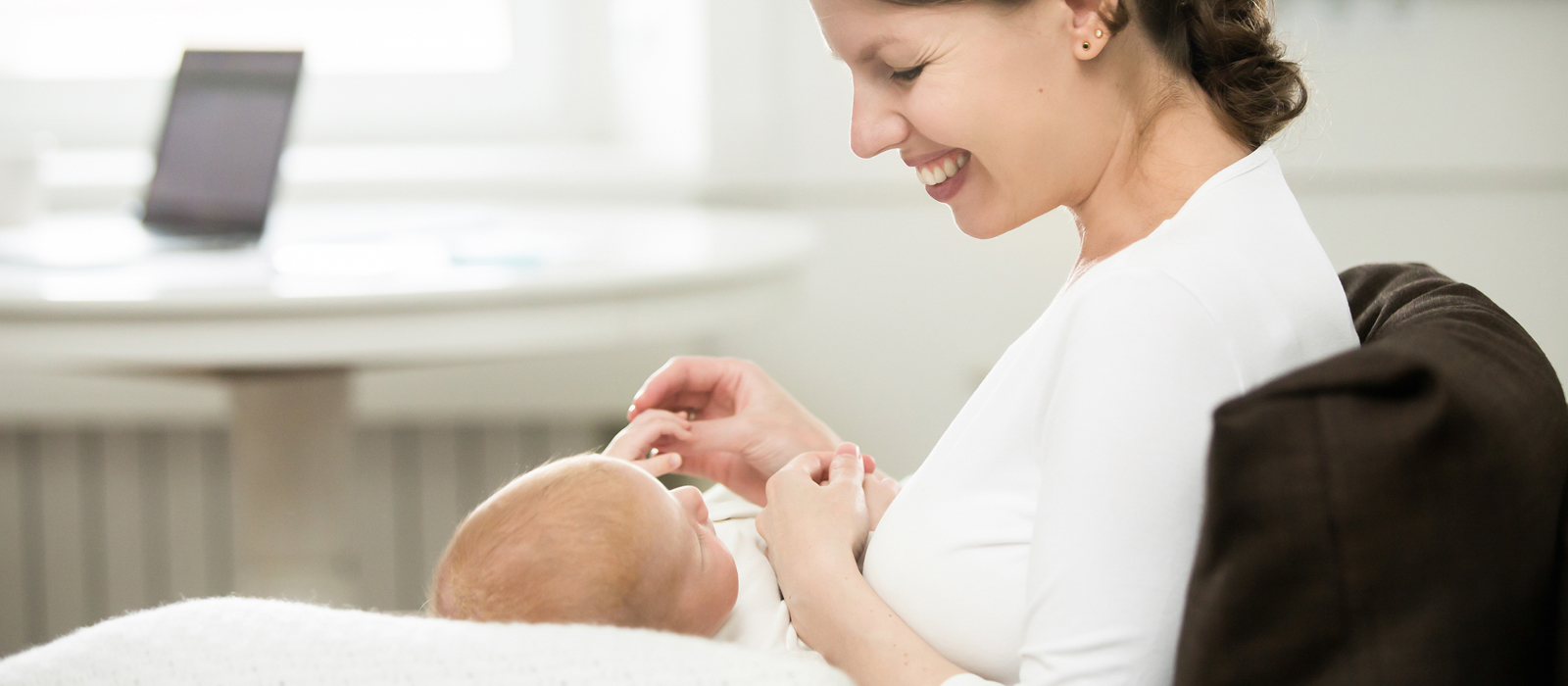 "What do I need to buy to start my breastfeeding journey?" This is also one of the common questions that my customers and friends will ask me. There are plenty of breastfeeding products in the market and do we need to buy all of them? Not really! Let's just focus on the essential items to make our breastfeeding journey easier and more comfortable. Here you go the checklist:

1. Nursing Bra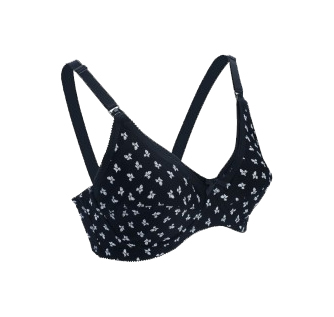 A good nursing bra comes with a soft and comfortable materials. It comes with the clip at the front to enable you to breastfeed your baby without taking off the whole piece. All your need to do is to unhooked the clip or pull down the front piece (if it comes without clip) and you can breastfeed your baby anytime and anywhere. It shall provide you with good support and convenience. There are few different types of nursing bras in the market such as basic nursing bra which comes with light materials, moulded nursing bra which comes with better shape, sleep nursing bra with racerback style with no hooks at the back means excellent comfort for sleeping and easy to pull aside cups for breastfeeding at night. In additions, some comes with cotton materials or organic bamboo materials and others.

Small tips: Get ready some nursing bras prior your delivery. You will find it very useful and convenient to get your breastfeeding journey started. We understand that there are many types and brands of nursing bra in the market, you may read some reviews about the products prior purchase and get yourself 2 – 3 pieces to try on. If you like the product / brands that you pick, you may buy more later.

2. Nursing Pad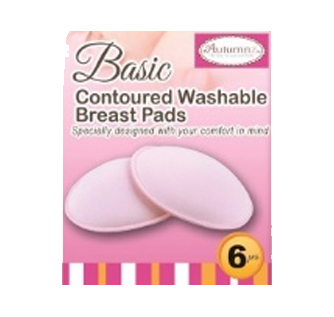 Nursing pad is used to place inside your bra to protect your clothing and avoid creating embossing stains. This is because it is common that there is milk leaking during our breastfeeding process especially women with excessive milk supply. You may also experience the moment that you are breastfeeding your baby at one side of your breast and another side is leaking. Hence, it is important to have your nursing pad with you. Again, there are 2 types of nursing pad in the market, i.e. disposable nursing pad and washable nursing pad. You may choose one of it that fits your needs.

Small tips: For mothers who prefer washable nursing pad like me, you may want to get extra in stock. This is because you could be busy taking care of your baby and didn't wash the nursing pad in time or the nursing pad didn't dry in time. In addition, there are stains leaving at the nursing pad after sometime, hence it is good that you have extra to replace the old nursing pad.
3. Breast Pump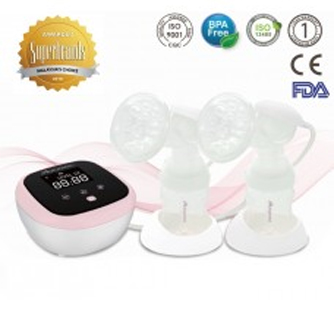 Breast pump is used to express breastmilk from your breast. Many breast pumps in the market allows your to stimulate your breast milk so that you can store it in refrigerator. When do you need to get your breast pump? You need to use your breast pump from the day you deliver your baby in order to stimulate more milk for storage purposes. In addition, you will also need it when you are resting at home. For example, you may want to express your milk when your baby is still sleeping and your breast is engorge. Is breast pump very expensive? It is really depends on the brand and type of breast pump that you wish to purchase.

Generally, there are 3 types of breast pump for your selection, i.e:

a) Manual Breast Pump / Hand Pump – This is the breast pump that you have to manually expressed your breast milk. It does not come with any batteries and easy to operate. However, it may require slightly longer time for breast milk collection.

b) Single Electric Breast Pump – This type of breast pump comes with batteries or using the main electric power. It is all depends on the brand and type of single electric breast pump that you purchased. It usually comes with multi suction levels to stimulate your breastmilk. However, single electric breast pump allows you to express your breastmilk one time at one side. In other words, you may need to spend longer time to express breastmilk from both sides of your breast.

c) Double Electric Breast Pump – This type of breast pump comes with rechargeable batteries or using the main electric power. It will usually come with 2 stages of pumping, i.e. stage 1 to allow you to activate milk letdown and stage 2 to encourage maximum milk flow. The biggest advantage of using double electric breast pump is to allow you to express both side of you breast milk at one go. With that, you can experience faster and shorter time for breast milk collection. However, the pricing for this type of breast pump is also higher compare to manual and single electric breast pump.

Small Tips: I have used all 3 types of breast pump mentioned above. I started with manual breast pump in my first delivery. This is because I have no confident in breastfeeding and have no clue whether how long will I breastfeed my baby. I am also concern with my milk flow at that time. Hence, I decided to buy a simple and less costly breast pump. However, I only use it for very short of time and decided to invest in a single breast pump as my confident level for breastfeeding grow. Single electric breast pump allows me to complete my breastfeeding faster.
In my second second delivery, I decided to use double electric breast pump. I must say that the experience of using the double electric breast pump was amazing. It allows me to express my breast milk in shorter time, less stressful plus able to collect more milk.
However, I did see a mother who is using a manual breastpump able to collect as fast as me and with more milk too. This is because she is so experience in using the manual breast pump plus she is producing a lot of milk at each pumping session. Hence, there is no right or wrong in selection your breast pump and it is all depends on your need and condition.

d) Breast Milk Storage Bag or Milk Bottle

After expressing your breast milk, you may store your breast milk in a breast milk storage bag or milk bottle. The major differences between choosing a breast milk storage bag or milk bottle is the spacing required to store the breast milk. Breast milk storage bag is designed with self-standing bottom, comes with double zipper to prevent leakage and it is BPA free. Most importantly you may write down you the date that you pump your breast milk at the designated area. The date is important for you to calculate the validity date of your breast milk prior feeding your baby. If you have limited space and wish to store more breast milk in your freezer, it is advisable for your to use breast milk storage bag compare to milk bottle because the design of storage bag is less space consuming plus you can stack the storage bag if you are running out of space. On the other hand, milk bottle comes with standard size that will take up your freezer area fast. Again, you may decide whether to use storage bag and milk bottle after your have started your breastfeeding. By then, you will be able to gauge the quantity of breast milk that you can collect and storage space that you required.
5. Nursing Cover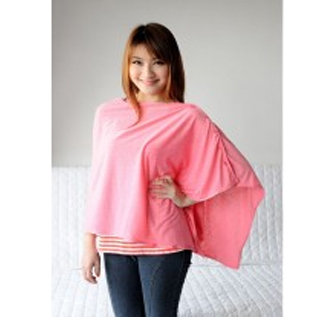 If you plan to breastfeed your baby anytime and anywhere according to the baby feeding needs, you are advisable to get a nursing cover so that you can have your own privacy while you nurse your baby. It can be used in any of the public feeding room, restaurant, home visit with family and others. Nursing cover is made of lightweight material that is breathable. It allows you to cover your front and back body while walking, standing and sitting. It is easy to buy because it comes with one size. It is portable so that you can bring it with you at all time and feel comfortable to feed your baby even with your friends around. It is not too costly, hence it is good to have one so that you can still enjoy your social life with your baby around.
Small Tips: I always have my nursing cover in my baby bag, so that I can use it anytime whenever my baby required feeding. I have used in my car journey, restaurant, nursing room, friend's house and others. I remember once there was a husband walking into the nursing room with his wife when there were other mothers in the midst of breastfeeding in the room. Yes, breast is normal. However, if you don't feel comfortable of exposing it to other people, just use the nursing cover. Anyway, it is designed to use it for breastfeeding in public area.
6. Breastfeeding Pillow
Breastfeeding pillow is a supportive nursing pillow that encourage a good latch. It is a pillow in "U" shape and can lift the baby up to the level of your breast. Can you use a normal pillow to replace with the breastfeeding pillow? Can. You may use a normal pillow to breastfeed your baby as well. All you need to do is to pick the pillow that gives you and your baby a good support and if you think 1 pillow is not at the right level to your breast, you may use two pillows and stack them together while you are breastfeeding.
7. Nipple Cream
There are some mothers will experience dry, cracked or sore nipples during the breastfeeding. Nipple creams is use to moisturize and heal your dry, cracked and sore nipples. Not all mothers will face the same issues. Can you ignore your dry or sore nipples? I am afraid that you can't ignore the problem if it arises because the pain could be bad, your nipple may bleed if you continue to breastfeed without applying any cream. Hence, just get one whenever you need it.
Small Tips: To prevent dry and cracked nipple, you may apply some of your breast milk on your nipple after each breastfeeding. It helps to moisturize your nipple too. However, if the problem arises, please apply the nipple cream and get doctor consultation if it turns worse.
8. Comfortable Chair or Nursing Footstool
Breastfeeding is a long journey. Hence, if you have a comfortable chair with arm rest or nursing footstool, it will help you to decrease strain on your shoulders, arms, back and legs. Chair with arm rest will helps you rest your arm while you are breastfeeding and provide you support on you pillow that you used for breastfeeding.
Small Tips: I breastfeed my first baby on my bed. I have bad sitting posture and lack of support. Hence, I have backache thereafter. My husband then bought me a comfortable chair for my breastfeeding during my second baby. Honestly, a comfortable chair with arm rest support allows me to breastfeed my baby easier and ease my backache issue.
9. Sterilizer
You need to clean your milk bottle at home after expressing milk. You may use the sterilizer to sterilize your milk bottle after washing it. Sterilizer will helps to kill bacteria in short time. It is easy to use and clean. Alternatively, you may use hot water to wash your milk bottle after using it.
It is always good to prepare your breastfeeding items earlier prior your delivery. Do not allow stress to affect you and your new born baby.
Here at Motherly Love, we offer breastfeeding kit in sets to make your shopping easier, browse through our collections today!

References:
1. Jessica Hartshorn "Breastfeeding Supplies Checklist" Explore Parents, 2007
https://www.parents.com/baby/breastfeeding/tips/breastfeeding-supplies-checklist/

2. Donna Murray "11 Must Have Breastfeeding Products" Verywell Family, 07 October 2018
https://www.verywellfamily.com/breastfeeding-products-supplies-accessories-and-gifts-431567
3. Kelly Bonyata "What Breastfeeding Supplies Do I Need" Kellymom Parenting Breastfeeding, 1 January 2018
https://kellymom.com/pregnancy/bf-prep/breastfeeding-supplies2/